In the world of the super-wealthy, extravagance knows no bounds. Their lives are adorned with luxuries most ordinary folks have never even imagined. Inspired by a discussion on an online forum, we unveil 15 remarkable items and experiences cherished by the super-rich that remain beyond the horizon for the rest of us.
1. Aman Private Jet Expeditions
Aman Private Jet Expeditions take luxury to new heights, pun intended. Forget about crowded airports and long security lines. The wealthy elite get to skip all that hassle and board their private jet from a secluded VIP terminal. No waiting, no fuss, just pure VIP treatment. And the destinations? Well, just know they're not your average tourist spots.
2. Kokomo Ailand
This floating haven boasts everything you could possibly dream of and then some. We're talking multiple decks of pure luxury, complete with swimming pools, jacuzzis, and even an artificial beach. Yes, you heard that right, an artificial beach! Why settle for a regular beach when you can have one meticulously engineered perfectly?
3. The duPont Registry
The duPont Registry is a swanky American VIP club for luxury cars, real estate, and yachts. Companies like Lamborghini manufacture ultra-fancy, limited-edition supercars worth millions. The wealthy pay up front, even before these dream machines roll off the assembly line. One commenter says, "I can't imagine being so rich that six million for a decoration seems trivial." If you're not swimming in cash, there's no point in window shopping.
4. VIP Black
Ever heard of the VIP Black iPhone app? It's like an exclusive club for millionaires, where the velvet rope is your bank balance. You can download the app for a cool $999, but you can't actually use it until you provide solid proof that you're sitting on a mountain of assets worth at least a million bucks. Most people don't know about this digital gold-plated membership card for the super-rich.
5. Richard Mille Watches
These timepieces are the stuff of legends, whispered about in hushed tones at exclusive cocktail parties. Richard Mille watches are the epitome of luxury and opulence, made with exotic materials like carbon fiber, titanium, and unicorn tears (okay, maybe not the last one). They boast intricate mechanical movements that put the Swiss to shame, and their prices can make your eyes water.
6. Clive Christian Perfume
This perfume is so exclusive that finding a needle in a haystack seems like a child's play. Ordinary people have never even heard of it, let alone sniffed its luxurious notes. It is more than just a scent; you could call it a status symbol. It's the olfactory equivalent of a private jet or a platinum-coated yacht. When you wear it, you're saying, "I may not be able to pronounce 'grandiloquent' correctly, but darn it, I smell like a million bucks!"
7. The Hearst Castle
The Hearst Castle is perched on California's coast, a creation of newspaper magnate William Randolph Hearst. Once, it hosted the crème de la crème of Hollywood and San Francisco's elites in weekend bashes. The parties are history, but the castle remains, its tales intact. Imagine walking up to an entrance adorned with a colossal 30-foot stone archway, ornate carvings, angles, and Latin inscriptions. One excursionist who was privileged to visit this magnificent landmark said it was unreal.
8. Hermès Himalaya Birkin Bag
What makes this bag so unique? Well, imagine a rare albino crocodile gracefully gliding through the snowy peaks of the Himalayas, basking in the moonlight. Now, wrap that image around a handcrafted, carefully designed Birkin bag. Voilà! You have the Himalaya Birkin. It's so exclusive that it might as well come with its own bodyguard and red velvet rope.
9. Krug Clos d'Ambonnay Champagne
The Krug Clos d'Ambonnay Champagne is so exclusive that it's practically a secret handshake for the upper crust. It's made from grapes grown in a tiny, walled vineyard in the Champagne region of France. Apparently, those grapes need their privacy. Here's the kicker: the Clos d'Ambonnay is aged for a mind-boggling amount of time. And when it is finally ready, it's said to be a symphony of flavors, dancing on the taste buds of those lucky enough to afford it.
10. Dassault Falcon 8X
The Falcon 8X is like a flying palace, with plush leather seats, state-of-the-art entertainment systems, and enough legroom to make a giraffe jealous. Forget about cramped economy class; this is the lap of luxury at 40,000 feet. Not only is it a marvel of engineering, but also a status symbol. The aircraft says, "I've made it, and I'm going places." Literally, with a range of over 6,000 nautical miles, you can jet off to exotic destinations without a care in the world.
11. Hope Diamond
The Hope Diamond isn't your average sparkly bauble. Oh no, it's a celebrity in its own right with a rich history. Legends say it was plucked from the eye of an ancient Hindu statue, cursed to bring misfortune to its owners. This infamous gem has passed through the hands of kings, queens, and even French revolutionaries. It's been stolen, sold, and recut multiple times like a gemstone on a never-ending ride.
12. Delaire Graff Estate Wine
While we're busy sipping on our humble house wines, the super-rich indulge in vintages that have been lovingly aged in the oak barrels of ancient wizards. Each sip is said to transport you to a new realm, where unicorns roam freely, and golden chalices overflow with liquid gold. We may not enjoy swirling, sniffing, and savoring Delaire Graff Estate Wine. But we can certainly chuckle at the idea of wine so exclusive it requires a secret code.
13. Christie's Auction House
Christie's Auction House is the playground of the super-rich, where ordinary people like us can only dream of setting foot. It's a magical place where fortunes are made and spent on items most have never heard of. Among the things that make the rich swoon, there's the Diamond-Studded Pet Rock. It's a regular old rock but with the added bling of diamonds. Because who needs a real pet when you can have a sparkly rock?
14. The Submarine Superyacht
This marvelous contraption combines the best of both worlds: a superyacht's grace and a submarine's adventurous spirit. Of course, the Submarine Superyacht has a hefty price tag that could make your average millionaire weep. No need for a boring old swimming pool on deck when you can have panoramic underwater views, surrounded by exotic sea creatures and coral reefs.
15. The Macallan M
The Macallan M isn't just any ordinary whisky. It's a work of art, a masterpiece crafted by the gods of distillation. Made from an exquisite blend of rare malts and aged in barrels that have witnessed the passing of centuries. This amber elixir is said to possess divine flavors that would make even an angel shed a tear. The next time you hear the faint whisper of the Macallan M, take a moment to appreciate that somewhere out there, a lucky few are indulging in the nectar of the gods.
Source: Reddit.
How To Do Stealth Wealth: 13 Secrets To Quiet Luxury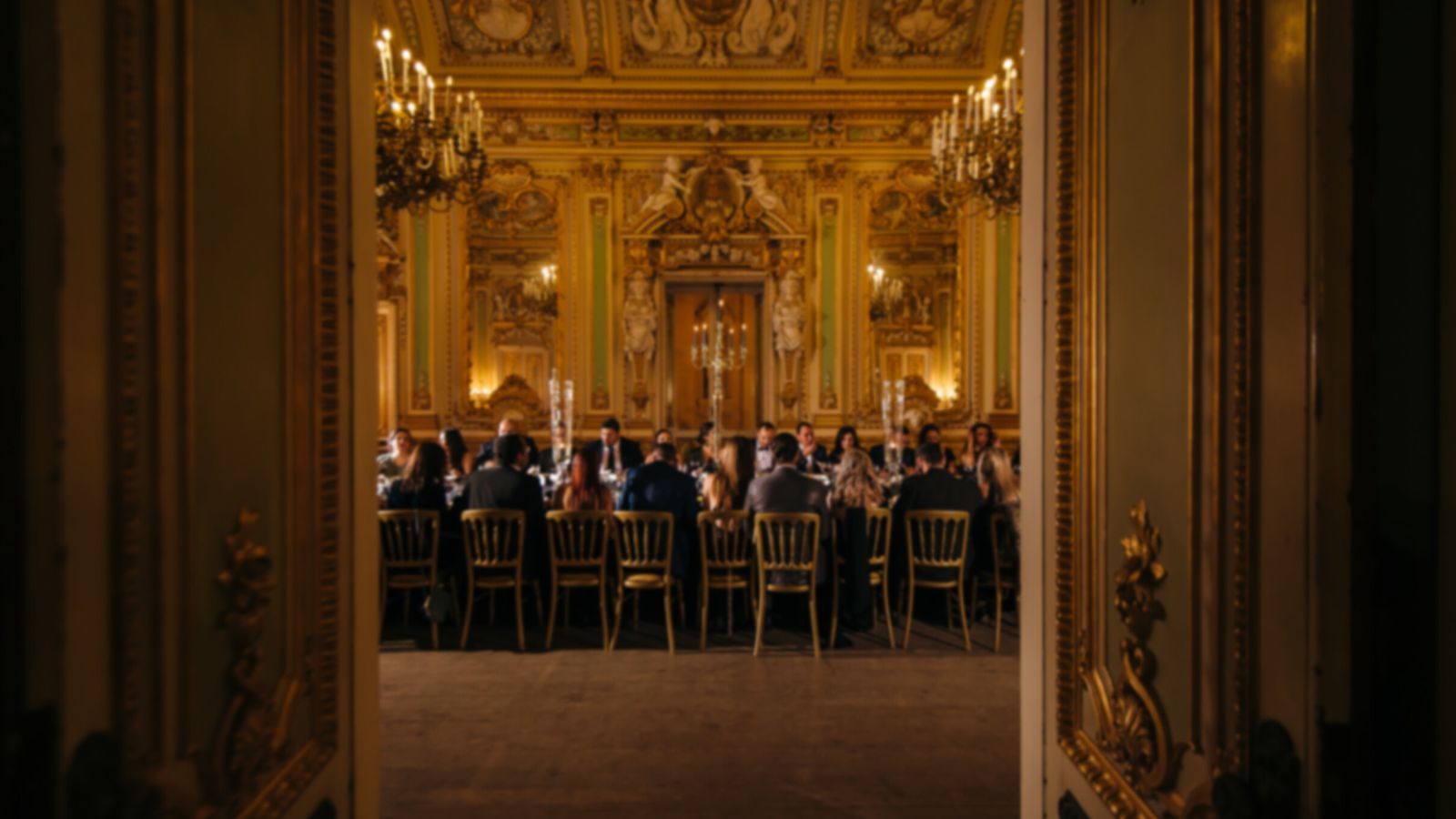 Discover how to embrace the stealth wealth way of living and why you might want to incorporate some 'quiet luxury' into your life today!
How To Look Expensive In 25 Simple Ways
Do you want to make your day-to-day wardrobe look a little more glamorous? Find out exactly how to look expensive in 25 simple ways!
110+ Luxury Quotes To Inspire You To Live Your Best Life
A carefully curated list of over 110 luxury quotes designed to inspire you to live your best life – whatever that means to you.
How to Live a Luxury Lifestyle
Discover how to live a luxury lifestyle simply by reading these ten easy steps that anyone can implement today. Remember, luxury has nothing to do with net worth and everything to do with self-worth!