A wealthy couple expecting their first child decided to celebrate this special moment of a gender reveal uniquely and unforgettably. The man, creative and generous, devised an idea to surprise his partner and everyone who attended the baby shower.
He wanted to break away from the conventional methods and give his partner an extraordinary gift that would reveal the gender of their baby while keeping in mind that his partner loved bags.
The man, who held a small wrapped box in his hands, handed it to his partner, who carefully lifted the lid to reveal a stunning (and expensive!) Hermes bag, crafted from the finest pink leather and adorned with intricate gold details.
This, of course, was to reveal that they were having a baby girl. A video snippet was shared on one social media platform, and the commenters shared their views. Some loved the idea, while some thought otherwise. These are some of the replies from the comments section.
Chic and Creative
A user said it was a thoughtful idea for those who have a passion for bags and are searching for a unique way to reveal the gender of their baby. This approach incorporates bags into the celebration enjoyably and unforgettably.
The user goes on to explain that this method adds a personal touch to the occasion, making it even more special for the expectant parents and their loved ones.
Can You Score One For Free?
One woman asked if she could accomplish this goal without anticipating a new addition to the family. After all, who wouldn't want an expensive bag for free?
A Gift To Pass On To Future Generations
According to one user, they didn't consider the act materialistic, considering that most gender reveal parties are often extravagant and wasteful. Instead, they thought the bag could be passed down to future generations, making it more special. 
A Sustainable Approach to Gender Reveals
Another commenter shared their opinion, citing that it did not matter whether the couple was wealthy or not. To them, what mattered was that it is more sensible to invest in something like a durable purse that can be used for a long time rather than spending money on disposable party items such as colored smoke, lights, and other disposable single-use decor.
Celebrating Mom-to-Be
One user found the gesture adorable and believed the mother deserves appreciation for carrying their baby.
Eco-Friendly Baby Celebration
Another user was inclined to express their preference towards this particular activity over the practice of airplanes releasing blue and pink dye into the sky as a part of their fly-by reveal.
Making Memories and Investments
"Instead of hosting a traditional gender reveal party that generates waste and doesn't leave a lasting impression on anyone involved, consider a more practical approach," suggested one user.
They continue to say that the man could surprise the mother-to-be even further by giving her a purse filled with items that are either blue or pink, depending on the gender of the baby.
In their opinion, the purse will not only create a memorable moment, but will also serve as an investment since the mother can resell it for a higher value in the future.
Wasted Resources
Another user thought this was the most ridiculous thing they'd encountered, leaving them feeling unimpressed and disappointed. They found it challenging to comprehend how anyone would do this and couldn't help but feel frustrated by the resources wasted in purchasing the bag.
Is It The Bag or The Baby?
One user found it funny that the mom was equally excited about the bag and the gender reveal! 
The user couldn't reasonably determine which one she was more thrilled about, as her excitement levels were off the charts!
Gender Reveal or Brand Reveal?
According to another user's comment, it seemed to them this was a marketing strategy. They felt frustrated that people could not notice that it was clever marketing.
A Hit With The Crowd
Another user shared their excitement for this concept of a gender reveal, saying, "This is exactly the type of gender reveal I love!" They were supported by several other users who shared the same sentiment.
What do you think? Would you ever consider this as a gender reveal?
Source: Instagram
How to Look Expensive in 25 Simple Ways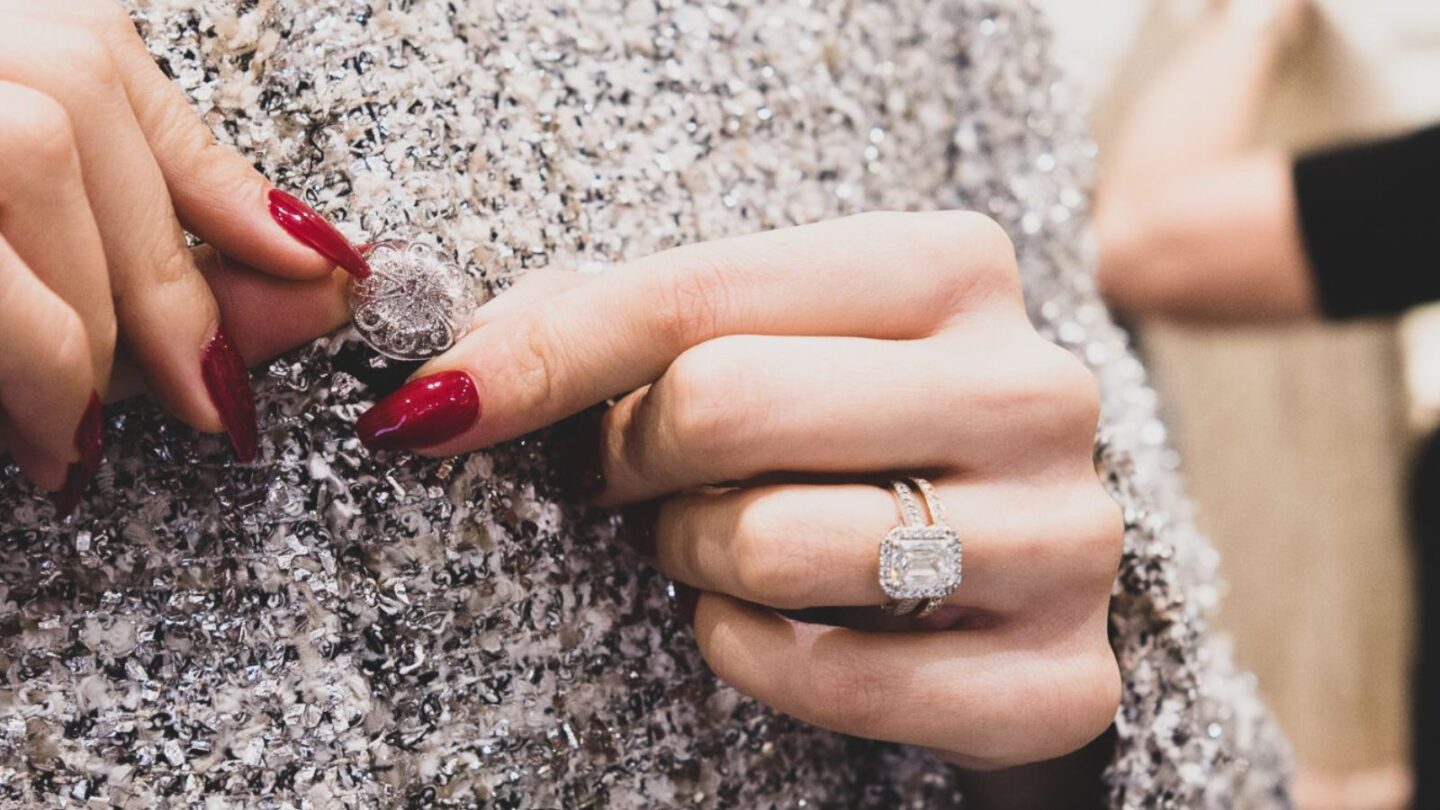 Do you want to make your day-to-day wardrobe look a little more glamorous? Find out exactly how to look expensive in 25 simple ways!
15 Italian Luxury Brands Worth Owning
Dukes Avenue shares their guide to the top 15 Italian luxury fashion brands to help you invest in the key pieces that belong in every wardrobe, from Versace shoes to Dolce & Gabbana bags. Learn the stories behind these famous Italian fashion houses and where they get their Italian inspiration from.
17 Luxury French Brands That Belong In Every Wardrobe
A Dukes Avenue-curated list of the top luxury French fashion brands that belong in every wardrobe. An inspirational guide for classy Parisian style featuring brands like Chloé, Givenchy, Louis Vuitton, and Chanel.
How To Style Leather Leggings In 15 Fashionable Ways
Wondering how to style leather leggings? This Dukes Avenue article features 15 faux leather leggings outfit ideas, whether it's keeping it casual with sneakers and a t-shirt, for a night out with heels, for work with a blazer outfit.
Susan is the founder of Susan's Socials, a social media agency focused on Flipboard. She is also a content curator, encouraging a healthy lifestyle through topics such as pets, food, travel, home decor, gardening, and fashion.