We can all think of things we wish we were taught in our teens. Like lessons about adult life when we no longer enjoy the comfort of living at home with our parents, and have to deal with 'adult things' like bills, a job, and responsibilities. And so, we turned to Reddit to learn some of the most popular lessons that many users think teens should be taught to prepare them for a good life in the 'real world'.
1. Life never 'settles down'. If something is important to you, get to it ASAP.
There will never be a perfect moment to get something done. If your heart is set on a particular goal or target, jump right in and go for it! Remember, even the longest journey starts with the first step, but if the journey never starts at all, you'll never know what could have been!
2. $1,000 is a lot to owe but not a lot to have.
Money is seen differently depending on whether it is saved or owed. $1,000 may feel like a lot of money when you have to pay it back to someone, but it won't get you very far if it's all you have in savings.
3. Everything is expensive when you move out.
Appreciate the time you spend living at home. It may sound exciting to move out and get your own place, but the novelty soon wears off when the constant flow of bills starts coming in. You'll begin to have a whole new appreciation for simple things like not leaving the lights on, not wasting food and the need for budgeting!
4. You are the main character in your story, but not even an afterthought to 8 billion people.
As one Reddit user wisely stated, 'honestly, people are mostly focused on themselves in day-to-day life. Don't stress about trying to do things to look good in front of others, they are mostly unaware anyways or forget'. It's true that, as a teenager, we tend to think a lot more about how we appear to others. The older you get, the more you realize that everyone is too absorbed in their own lives to think about what you wore to that event the other day.
5. 'It is possible to commit no mistakes and still lose. That is not a weakness. That is life.' – Captain Jean-Luc Picard
You can do everything right and still fail. Having a goal and a plan in life doesn't automatically mean it will work out. One Reddit user also added to this,' especially if you don't come from money.' It's okay to fail. This world does not always play fair, but it's important to remember it's not always your fault – it just means that something else is meant for you.
6. You can be the most delicious peach on a tree, but not everybody likes peaches.
As a teenager, it's common to want to feel liked by everyone and included in all activities. As you get older, you will begin to realize that you won't be everyone's cup of tea – and that's ok! It is not a reflection on you. Chances are, you too won't take a liking to everyone you meet either!
7. Good grades are not a guarantee for success.
One Reddit user shares the following anecdote, which sums this up nicely, 'I know a recent grad exactly like this. Refused to work in college because he was focusing on grades (and in an industry where getting your feet on the ground early and your hands dirty on gofer-type jobs is critical to making connections and advancing) and then he graduated and was very shocked that nobody cares about his perfect GPA, nobody is going to magically anoint him with the jobs and contracts he wanted because of it, he DOES still need to start on the bottom in the grunt jobs and pay his dues before anyone gives him the time of day, and surprise, those grunt jobs don't actually pay enough to pay his rent in the city where his industry is.'
8. Don't worry about not having the respect of people you don't respect.
When we were young, many of us were taught always to respect our elders. As we became adults, we realized that not everyone deserves that respect. Generally, don't worry about fawning over people who do not deserve your respect. While showing manners is always essential, respect should be earned and not automatically given to everyone simply because they are older.
9. If you don't plan your b-day parties, you won't have b-day parties.
One Reddit user sums it up perfectly, 'Friends planning something for you is super rare. It's not like on TV. You have to make an effort to have a social life. You'll have to work to have a good life, and you'll be tired like you never have been before. It will make having fun and going out harder. Enjoy being a teenager as long as you can, but don't try to fight becoming an adult because it will just get harder and harder'.
10. Nobody really knows what they're doing.
As a Reddit user rightly says, 'As kids, we are supposed to assume that adults are perfect. As an adult, I can confirm most are still figuring things out.' This is true for most of us!
11. You know how sometimes you think, "When I'm an adult and have my place, I'll be able to do whatever I want"? Make sure whatever you want includes doing the dishes.
This one isn't about dishes but about keeping your house clean. One Reddit user quips, 'No matter what you eat there will always be cleanup. The cleanup never stops. Embrace it', while another states, 'The trick is you have to keep doing it every day until you become emotionally numb to doing cleaning tasks.' Both comments are pretty accurate!
12. Comparison is the thief of joy.
It may be tough not to compare yourself to others, which can continue from childhood into adulthood. That said, comparison really is the thief of joy, and the only person you should be comparing yourself to is your past self!
13. People lie. Just because they're an adult doesn't mean they always tell the truth.
Here's some wise advice shared by a Reddit user, 'Trust your gut, if you have a bad feeling about somebody, don't disregard that feeling. Even if they are nice to you but your gut says something is off. Move with caution.' Remember that not everyone is as genuine as they appear, and if your gut is telling you something, there is probably a reason!
14. Your job sees you as replaceable.
'Look out for yourself and your family.' says one Reddit user. 'Your job is not everything, but it will feel like it is, make sure that if you don't like where you are that you change it. Don't be miserable at a job because it pays well.' Another user agreed: 'Amen. Jobs are just that… jobs. You need them to eat and have a car, etc. They aren't your life, and no one will remember you after you move on from the job. Eventually, they'll forget who you were.'
15. In most cases, a YOLO attitude will set you back years.
As teens, it may seem like a good idea to adopt a 'You Only Live Once' attitude and do things like; buy that expensive dress, have an extra drink when you've already had far too many, try a risky activity that could cause injury, and more. The older you get, the more you'll begin to realize that some things are just not worth risking, and while it's true that you only live once, wouldn't you want to make that a life that's as long, happy, and healthy as possible?
110+ Luxury Quotes To Inspire You To Live Your Best Life
A carefully curated list of over 110 luxury quotes designed to inspire you to live your best life – whatever that means to you.
How to Live a Luxury Lifestyle
Discover how to live a luxury lifestyle simply by reading these ten easy steps that anyone can implement today. Remember, luxury has nothing to do with net worth and everything to do with self-worth!
How To Do Stealth Wealth: 13 Secrets To Quiet Luxury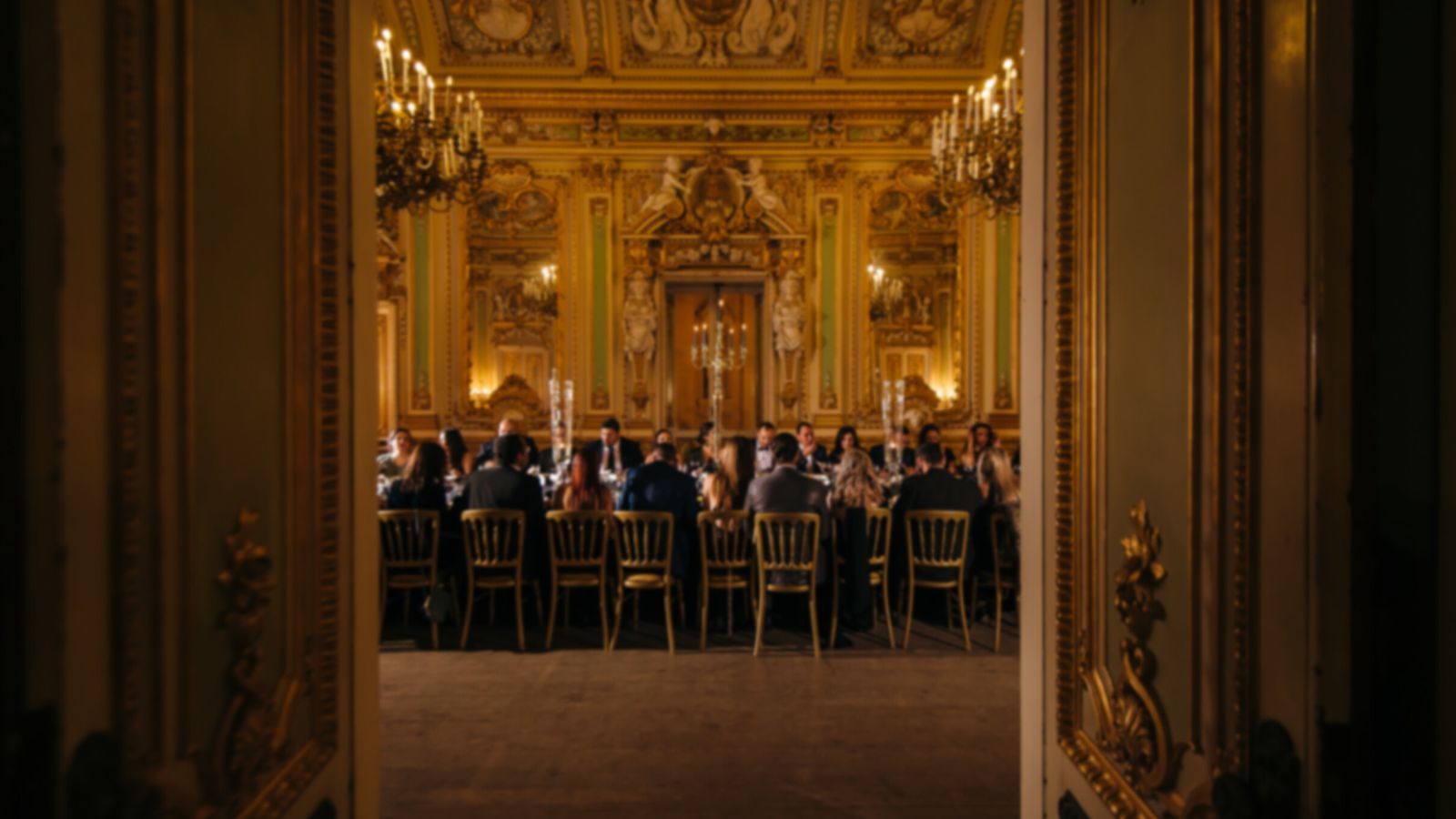 Discover how to embrace the stealth wealth way of living and why you might want to incorporate some 'quiet luxury' into your life today!
Sarah founded Dukes Avenue in 2018 as a creative outlet while working at a London hedge fund. What initially started as a small blog has become a widely read luxury lifestyle online publication targeted at the modern woman, with content curated to inspire readers to live their best and most fulfilled lives. Sarah has lived in London, Malta, and, most recently, the United Arab Emirates and uses her travels and experiences to inspire much of the content.