We live in a day and age where we can access more options and possibilities than ever before. No one can deny that the internet and technology are huge parts of our lives; there's an app for pretty much everything, and many entrepreneurs are constantly developing new products and services that offer solutions to the smallest of problems. Our lives are more convenient than ever.
But, as convenient as things have become, some of us miss our old-fashioned ways of doing things. This was the discussion in an online forum, where a group of users got together to talk about their 'old-fashioned' guilty pleasures.
Buttons to Control Car Settings
One user was furious about how cars are all operated through touch screens nowadays. "Just give me three knobs to control my car's AC, please," they angrily pleaded. Another user quickly backed this up, saying, "I test-drove a car that had the controls for the seat heaters buried in a menu on the touch screen. Was an immediate dealbreaker."
Printing Photographs
"I print out pictures and put them in picture frames," says one user. With the use of smartphones and their excellent cameras, everything has gone digital, with millions of photographs taken and forgotten, buried in the depths of our phone memory. Many users in the forum miss the days when it was normal to print photographs and put them in albums or frames!
Handwritten Notes
Thanks to laptops and tablets, most type out their notes from meetings or training sessions. However, there are some who still prefer writing notes over typing, even though it may be more laborious and time-consuming.
Others also argue that more is remembered when it is actually written down. As one user explains, "Writing things down with your hands is proven to help people remember things. In college, I used to take notes on my laptop, but I realized I barely absorbed anything, so I switched back to writing in a notebook, and everything became a lot easier to remember."
Dressing Up for Dinner
There was a time when eating out was a special occasion that called for putting on your nicest clothes and getting dressed up. Eating out has become a much more common occurrence in recent years, so much so that the magic of it can sometimes feel a little lost.
Many users in the forum state that they miss the act of dressing up and wearing clothes that are too nice for everyday wear.
Standard White Goods and Appliances
"Not every appliance should be "smart"!" argues one user. This comment received thousands of likes, with another user commenting, "I understand the existence of smart washing machines for some things. If you live in a group setting, alerts about your clothes being done or a washer being free can be a godsend. But in a private home, I'm not sure what additional value they give you."
No Social Media or Phones for Kids
One commented lamented about the use of social media, especially with children and the younger generation. She believes, "Children should not be on social media, honestly, kids who are younger than middle school age shouldn't have cell phones at all."
Another commenter agreed and said, "A kid's first big electronic device should be a computer, not an iPad or phone. There are some things a tablet will never be able to do. Computer skills are really important, but as more and more people are setting them aside in favor of tablets and phones for their kids, it means computer literacy goes down."
Board Games
One gamer in the comments spoke about how he longed to play a full-finished game for the price publishers and retailers are charging nowadays and missed the time when gamers weren't continuously charged for one single product.
Another user disagreed and argued, "If you spend 50 hours on a game, you probably got your money's worth if the sticker price was $60. This strange idea that every game needs to captivate us for 4,000 hours is insane, or 700 hours, or anything to that tune."
Our advice? Swap the digital games for a night of old-fashioned board games!
Physical Books
Kindles and tablets are great, but sometimes, it's just nice to feel the pages of a book in your hand and smell the book's scent. Reading from a screen just isn't the same, and many users agreed with this.
Not everyone was on the same page, though, with one user commenting, "I used to be like this. Now I like having 1000 books in my hand."
Modest Clothing
"Call me old-fashioned, but I prefer to wear more modest clothing." shares one user. She continues, "Not because I'm uncomfortable with my figure or judge others based on how they dress, but just because I prefer that style."
Many others agreed, with another user sharing some valuable advice, "I like the rule that says only reveal one body part at a time. Short skirt? Cover up on top. Cleavage baring top? Skip the short shorts. Leave a little something to the imagination."
People Minding Their Own Business
One old-fashioned trait many users miss is people minding their own business. They argue that people suddenly care too much about other people's lives, have opinions that are unnecessary, and feel the freedom to voice them. "We just can't stand not being "in the know" about a lot of things in the immediate environment," shares one user.
Children Not Being on Social Media
Another popular 'old-fashioned' belief is that it's not a good idea to post pictures of children on social media. One user felt very strongly about this and argued, "Let something in this 'always on' world be private and sacred. Stop using your children as a dopamine gateway!"
Not all users were in agreement, with some arguing that it can be useful as a way to share pictures of the children with friends and family that do not live locally.
Whose side are you on?
Phone Call Boundaries
Practically everyone owns a mobile phone, but that does not mean we should all use it to contact others at ungodly hours. One user sums it up nicely and says, "Call me old-fashioned, but don't call me before 10 a.m. or after 9 p.m. unless it's an emergency."
Source: Reddit
How To Do Stealth Wealth: 13 Secrets To Quiet Luxury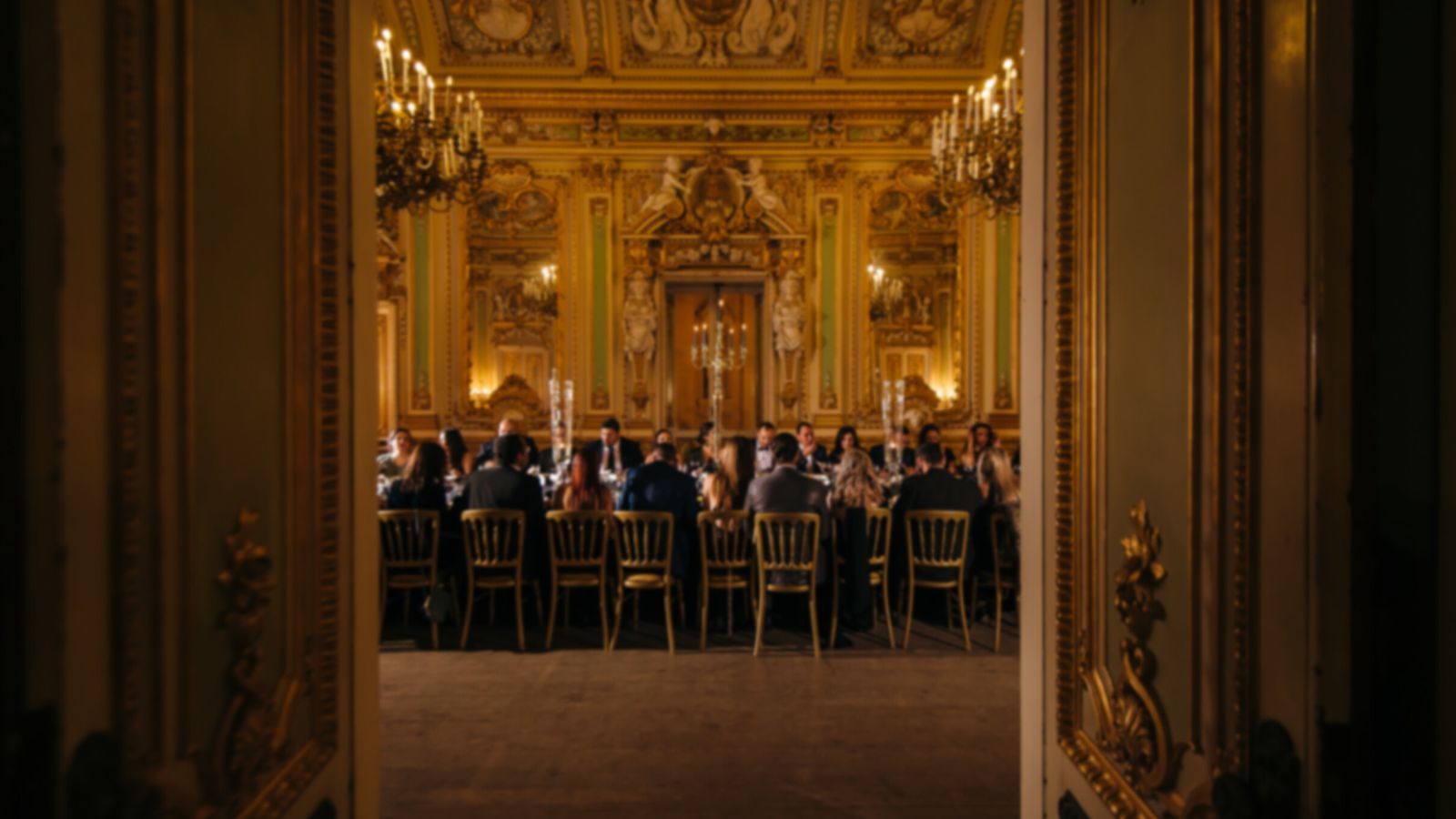 Discover how to embrace the stealth wealth way of living and why you might want to incorporate some 'quiet luxury' into your life today!
How to Live a Luxury Lifestyle
Discover how to live a luxury lifestyle simply by reading these ten easy steps that anyone can implement today. Remember, luxury has nothing to do with net worth and everything to do with self-worth!
How To Look Expensive In 25 Simple Ways
Do you want to make your day-to-day wardrobe look a little more glamorous? Find out exactly how to look expensive in 25 simple ways!
110+ Luxury Quotes To Inspire You To Live Your Best Life
A carefully curated list of over 110 luxury quotes designed to inspire you to live your best life – whatever that means to you.
Sarah founded Dukes Avenue in 2018 as a creative outlet while working at a London hedge fund. What initially started as a small blog has become a widely read luxury lifestyle online publication targeted at the modern woman, with content curated to inspire readers to live their best and most fulfilled lives. Sarah has lived in London, Malta, and, most recently, the United Arab Emirates and uses her travels and experiences to inspire much of the content.