We are all guilty of making financial mistakes at some point in our lives, but some of us have made worse financial decisions than others. This was the subject matter in one online forum. Here are a few of the worst financial mistakes mentioned by users.
When Hiding From The IRS Backfires
One online user explained how someone he knows "put everything in his girlfriend's name to hide assets as he owed the IRS. The girlfriend sold his business, cashed out his accounts, and ran." 
Should have just paid the money owed!
When Trustees Can't Be Trusted
"My (awful) aunt was the trustee for my grandparents' estate. She sold their house to a random realtor who put a leaflet on the door when they passed. To the realtor, not WITH the realtor."
The online user goes on to explain that "It wasn't put on the market, and the aunt rejected a matching offer by me after I argued hard actually to list the house and have people bid on it. The realtor slapped a new coat of paint and sold it two months later for literally a million dollars more than she bought it."
A story that reminds us to choose the trustees of our estate carefully!
Gambling Is A Dangerous Game
"A guy in my fraternity got 30k for an undisclosed reason, I'm guessing a family death or something, and he bet it all on the Yankees winning one game. They lost," says another user.
In response to this story, another user shared a similar tale. "Applied for a 5k loan, didn't accept quick enough, so applied for another 5k loan, both got accepted and ended up gambling it all."
Both stories show how irresponsible some people can become with money they have not worked for.
Scam Alert!
There are some people out there who take advantage of others' gullibility. For example, one viewer shares, "My brother's ex fell for a Craig's list scam. She found a motorcycle, and the guy "needed money up front to pay bills" before seeing it. We told her not to do it; and that it was a scam. She said she already sent $1000. Of course, he was never available to show her the bike, and we found out from my brother after they broke up, she continued sending him money in hopes of getting the motorcycle. I think she was out $3,000 by the end."
The lesson? Don't trust anyone you've never met online, especially when they ask for money.
Bad Debts
It is essential to get your priorities right; otherwise, you risk making huge mistakes. One user shares an example, "My supervisor took out a loan against their 401k to pay their rent because their credit cards were maxed. Two weeks later, they bought a brand new 60k Lincoln with basically nothing down because her daughter just had a baby, and she needed a bigger car for that."
With spending habits like these, we can see how their credit cards were maxed out!
Don't Fall for the Freebie!
We don't know what tomorrow holds, so be wise when deciding where to put your money. For instance, this user shares, "A friend of mine (who is very bad with money) and his girlfriend bought some sort of water filtration system from a door-to-door salesman. He has to pay something like $300/month for this filtration system. He was all stoked because it came with a free set of pots and pans. Fast forward a year, and his girlfriend has broken up with him, moved out of the house, and he's had to sell his home because he can't afford to live there. The water filtration system is now sitting in a storage unit where he still pays $300/month because he's on a two or 3-year contract." 
Bad Investments
When it involves investing your money, it is wise to do your research well and seek professional advice. One user in the online forum shared this story, "A dude who owned a small convenience store in our town spent like $20,000 on fidget spinners. He posted for a year, begging people to buy them as he would lose his business, and his marriage fell apart due to it."
Safe to say that this was one bad investment!
Once Bitten But NOT Twice Shy
Let it be for a valid reason when you decide to take up debt… One online user shared a story of someone they knew who "Ran up credit card debt requiring bankruptcy. Once they could build credit again (7 years later), they ran up massive debt again, but couldn't go bankrupt, so they used debt consolidation. The debt didn't come from sudden expenses. They just needed to buy things to feel better."
Remember to consider the implications of taking on debt before making any decisions!
Multi-Level Marketing Madness
One online user shared their own experience. "A guy I dated briefly had joined an MLM scheme selling insurance. I listened to his monologue and told him I had no money. He was furious and tried to sell insurance to our waiter at the restaurant. He failed again. I'm still laughing today; he was no good guy."
The lesson? Multi-level marketing is not for everyone, and it's a known fact that most earn very little from it. Keep this in mind before dedicating much time to one.
Exotic Animals Are Not Investments…
Purchasing exotic animals shouldn't cross your mind at all, but even more so when living paycheck to paycheck…
It pays to be reasonable sometimes, unlike the person in this user's story, "21-year-old living in Dad's basement paycheck to paycheck, went to a reptile exhibit, and brought home two exotic frogs and a snake because they didn't have enough money for a bearded dragon."
In response another individual replied, "I may not be able to save up for a house, but at least I'm not spending all my money on frogs."
Avoid Extravagant Costs For Short-Lived Events
Like "extravagant weddings that end in divorce a year later!" says one online user.
Of course, no one can predict divorce, but it's a good reminder that extravagant weddings are only a good idea when money isn't an issue!
Too Much Fun Has Its Consequences
There's probably a limit on how much you should spend on wild nights out. Take this user's experience as an example, "When I was 19, I went to Miami with some friends on Cinco de Mayo. We got remarkably drunk and went bar hopping across the city. The next morning I looked at my transactions and realized I had spent over a grand."
Another user thought that the amount wasn't so bad to learn this valuable lesson and replied, "Relatively speaking, this is a very cheap way to have learned this lesson. You did yourself a solid!"
Family And Money Don't Go Together
Family financial decisions shouldn't be made based on who hates whom, as hard as that can be! The truth is emotions shouldn't matter when it comes to money. One user shared a story saying, "My maternal grandmother bought an 8-plex to avoid capital gains when she sold her large house. The apartment complex was in the red and needed a lot of repairs. She hired my father to do them and be an on-site manager. The place started making money. My mom (divorced from my dad) was mad that my grandma bought it in the first place, hired my dad, and was proved wrong because it was making money. My grandma was in her 90s, and my mom pressured her for years so she finally sold it. That place is in a high market area and is now worth millions."
The lesson? Don't make poor financial decisions based on petty spite.
Impulse Purchasing on Credit
Spending money on things that don't add much value to your life is unwise, especially when bought on credit. One user shares, "My coworker has 25k in anime figurines. He is in mega debt right now."
Another user shares her own story and explains how she can't understand why someone would pay for things they won't use. She says, "I'm friends with a lady who impulse buys during every Steam sale. She has way more video games than she'll ever realistically enjoy. I don't understand people who buy books, comics, and video games and don't even use them."
Missed Opportunities
Not all financial mistakes are based on lousy investments; some are simply missed opportunities. One user simply states that his worst financial mistake was "When I didn't buy Apple stock in the 80s!"
Source: Reddit
How to Live a Luxury Lifestyle
If you need some inspiration on how to live a more luxurious lifestyle, this article is for you! It features 10 ways you can live a rich life, and all of them have nothing to do with money!
How To Do Stealth Wealth: 13 Secrets To Quiet Luxury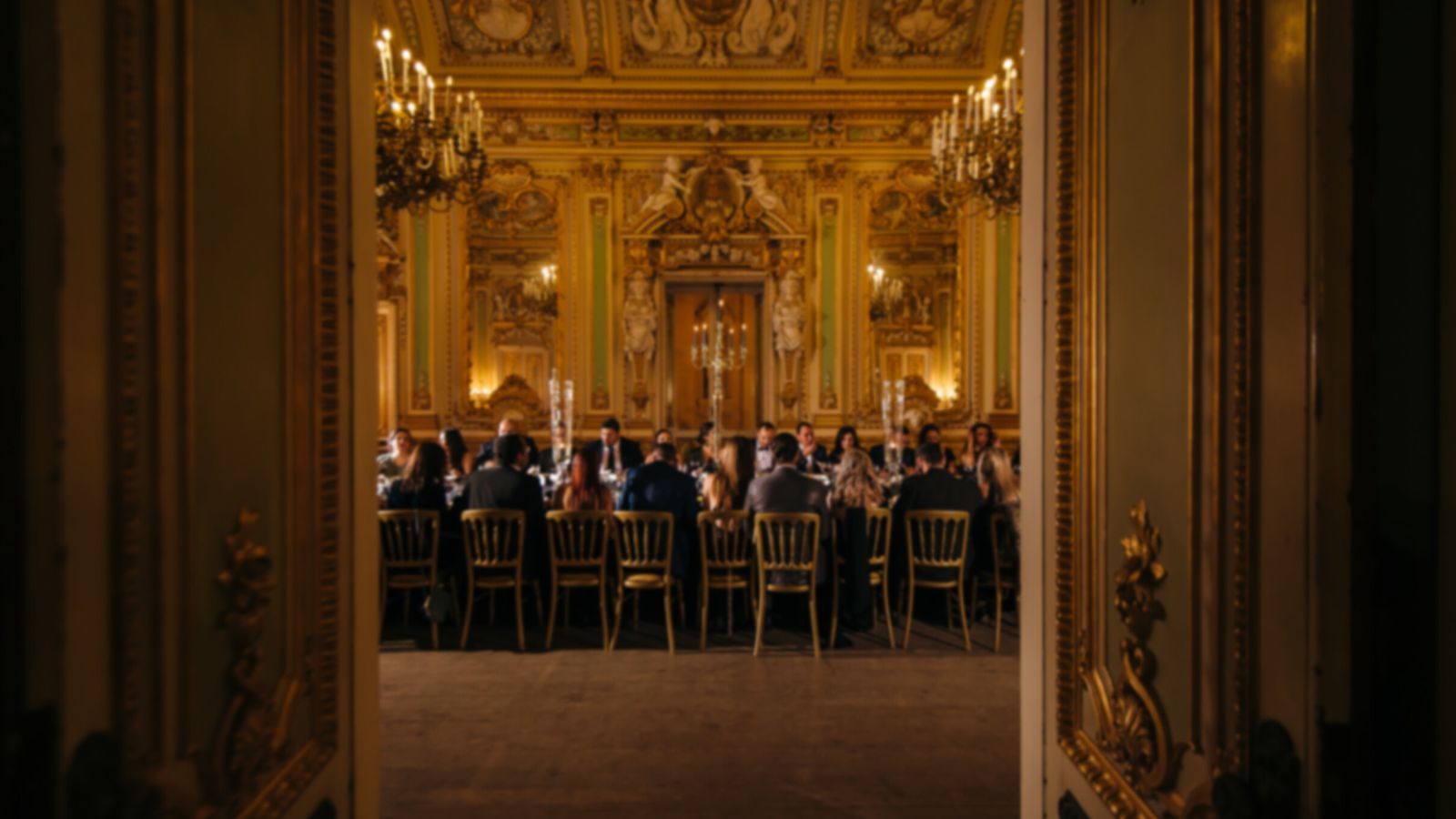 Discover how to embrace the stealth wealth way of living and why you might want to incorporate some 'quiet luxury' into your life today!
110+ Luxury Quotes To Inspire You To Live Your Best Life
A carefully curated list of over 110 luxury quotes designed to inspire you to live your best life – whatever that means to you.
Susan is the founder of Susan's Socials, a social media agency focused on Flipboard. She is also a content curator, encouraging a healthy lifestyle through topics such as pets, food, travel, home decor, gardening, and fashion.