Stealth wealth is the trend that has taken 2023 by storm. It's all about the art of understated, quiet luxury – choosing chic but high-quality minimalism over labels and logos that flash the cash. But is this trend really all that new? We think not. Here are 18 movies from the last few decades that scream stealth wealth (pun intended!) and show that this is not a passing trend, but a way of life.
1. American Psycho (2000)
Christian Bale is hotshot investment banker Patrick Bateman, but behind the high power job, the sharp suits and the perfect smile lies a man with deeply disturbing tendencies. How much can Patrick succumb to his darkest desires before his secrets are found out?
2. Eyes Wide Shut (1999)
Young Manhattan doctor William Harford (Tom Cruise) lands himself in a tricky situation that was well out of his depth. After meeting an old friend, he learns of a secret society that meets to explore hidden pleasures at opulent, masked parties. What he is not prepared for is the power and connections of the attendees, who will stop at nothing to prevent William from divulging what he witnessed at a party he never received an invite to.
3. Legally Blonde (2001)
When Elle Woods (Reese Witherspoon) is dumped by her wealthy, handsome boyfriend, she decides to head to Harvard Law School in an attempt to win him back. Through hard work and perseverance, Elle discovers she has more to offer than just good looks and popularity, and ends up graduating with more than just a law degree.
4. Cruel Intentions (1999)
Step-siblings Kathryn and Sebastian, played by Sarah Michelle Gellar and Ryan Philippe, are wealthy socialites living it up in New York's Upper East Side. Both use their popularity and influence to orchestrate elaborate schemes and plots using their acquaintances as pawns, but can they escape the damage caused without paying the price?
5. Spectre (2015)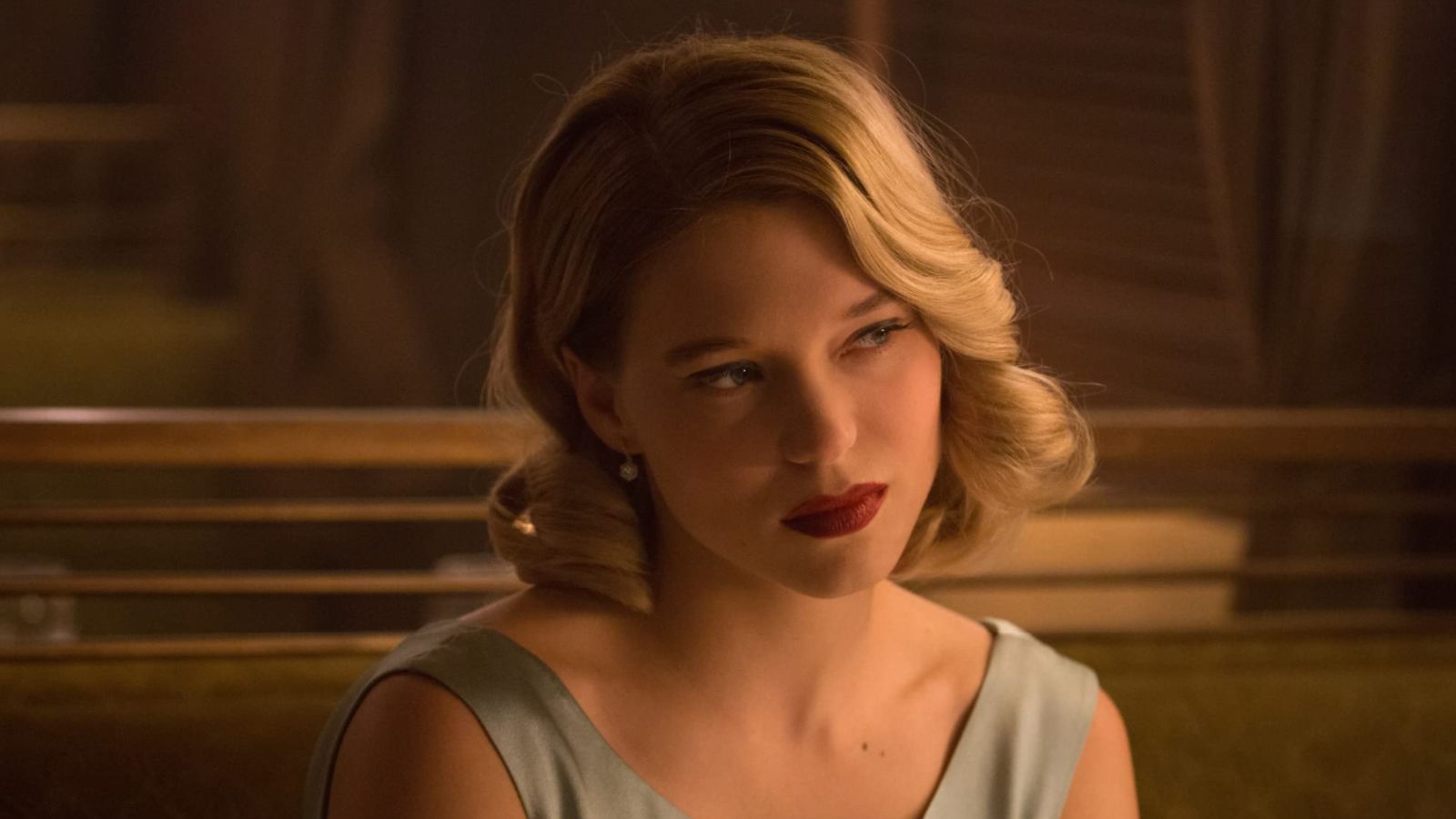 Another treat from the famous 007 franchise is Spectre. Follow James Bond (Daniel Craig) as he is taken on a mission from Mexico City to Rome, to uncover a mysterious yet threatening organization, Spectre. Bond discovers that there may be a connection between him and an enemy that he did not see coming.
6. The Godfather (1972)
Step inside the secretive world of a prominent Sicilian mafia family in New York. Trouble is kept at bay under the leadership of charismatic and well-respected patriarch Don Vito Corleone, but when the reigns are handed over to his youngest son Michael (Al Pacino) things start to become all the more dangerous.
7. Talented Mr. Ripley (1999)
Jude Law plays Dickie Greenleaf, the wealthy yet spoilt son of a New York shipbuilder. When Tom Ripley (Matt Damon) is employed by the father to help bring his playboy son back home from Italy, he has no idea how much he would be taken by the life of luxury that Dickie lives, but how far would Tom go to make Dickie's privileges his own?
8. Devil's Advocate (1997)
Keanu Reeves plays overachieving Florida lawyer Kevin Lomax. With an impressive track record of never losing a case, he soon lands himself the job of a lifetime at a prestigious New York City law firm. His boss John Milton, played by Al Pacino, takes him under his wing – but at what cost?
9. Meet Joe Black (1998)
Media mogul William Parish (Sir Anthony Hopkins) has met his match in Joe Black (Brad Pitt). It's an introduction that brings him face-to-face with Death (literally), which is all well and good until Death (disguised as Joe Black) develops an interest in William Parish's beautiful daughter, Susan.
10. Knives Out (2018)
Daniel Craig is charming and sophisticated Detective Benoit Blanc. Benoit is employed by the Thrombey family to investigate the death of the wealthy family patriarch Harlan. To uncover the truth, Benoit must separate fiction from fact and lies from truth, as he uncovers the motives of each family member and Harlan's beloved carer, Marta.
11. Match Point (2005)
An intricate love story revolving around the wealthy London-based Hewett family. When Chris Walton (Jonathan Rhys Meyers) takes a job as a tennis instructor at an upmarket tennis club, he befriends family heir Tom Hewett, and his attractive American girlfriend, Nola. Chris suddenly finds himself in a relationship with Tom's sister Chloe but the attraction between him and Nola is undeniable. Which will he choose – the life he has always dreamt of or the seductive young woman that he cannot seem to shake off?
12. Hannibal (2001)
Set in the stunning city of Florence, Italy, Dr. Hannibal Lecter (Sir Anthony Hopkins) re-emerges as a curator at a museum. Starring Julianne Moore as Clarice Starling and Ray Liotta as high-ranking official Paul Krendler, the race to catch the famous cannibal killer is now on once again.
13. The Tourist (2010)
A story of two strangers, Elise (Angelina Jolie) and Frank (Johnny Depp), who meet on a train en route to Venice. An unlikely pair, Frank becomes part of Elise's intricate web of theft, luxury, glamor, and danger, all to culminate in an ending you did not see coming.
14. The Thomas Crowne Affair (1999)
Pierce Brosnan stars as self-made billionaire Thomas Crown, who has a penchant for stealing priceless pieces of art. So far, he has managed to get away with it, that is, until he meets Catherine Banning (Rene Russo). Aside from evading capture, can he also evade her stealing his heart?
15. The Aviator (2004)
Rich with the glitz and glamor of the first half of the 19th century, this Oscar-winning movie depicts the early years of Howard Hughes' career as both an aviator and director.
16. Succession (2018–2023)
A hugely popular, American satirical black comedy-drama centered around the lives of the uber-wealthy Roy family, owners of the fictional global entertainment conglomerate, Waystar RoyCo. After news emerges of the ailing health of the family patriarch, the series goes on to tell the tale of the familial battle for control of the family business, with his children all vying for prominence at the firm.
17. Big Little Lies (2017–2019)
The lives of four upper-class women are turned upside down by the arrival of a young single mother from out of town. Their picture-perfect lives are suddenly plunged into turmoil. The question is, were their lives really so perfect to begin with?
18. Anatomy of a Scandal (2022)
A story surrounding well-heeled London residents James and Sophie Whitehouse, played by Rupert Friend and Sienna Miller. The affluent British couple finds themselves at the heart of a scandal involving James's infidelity and whether it was consensual, and how his privileged upbringing could stand in the way of the truth being revealed.
How To Do Stealth Wealth: 13 Secrets To Quiet Luxury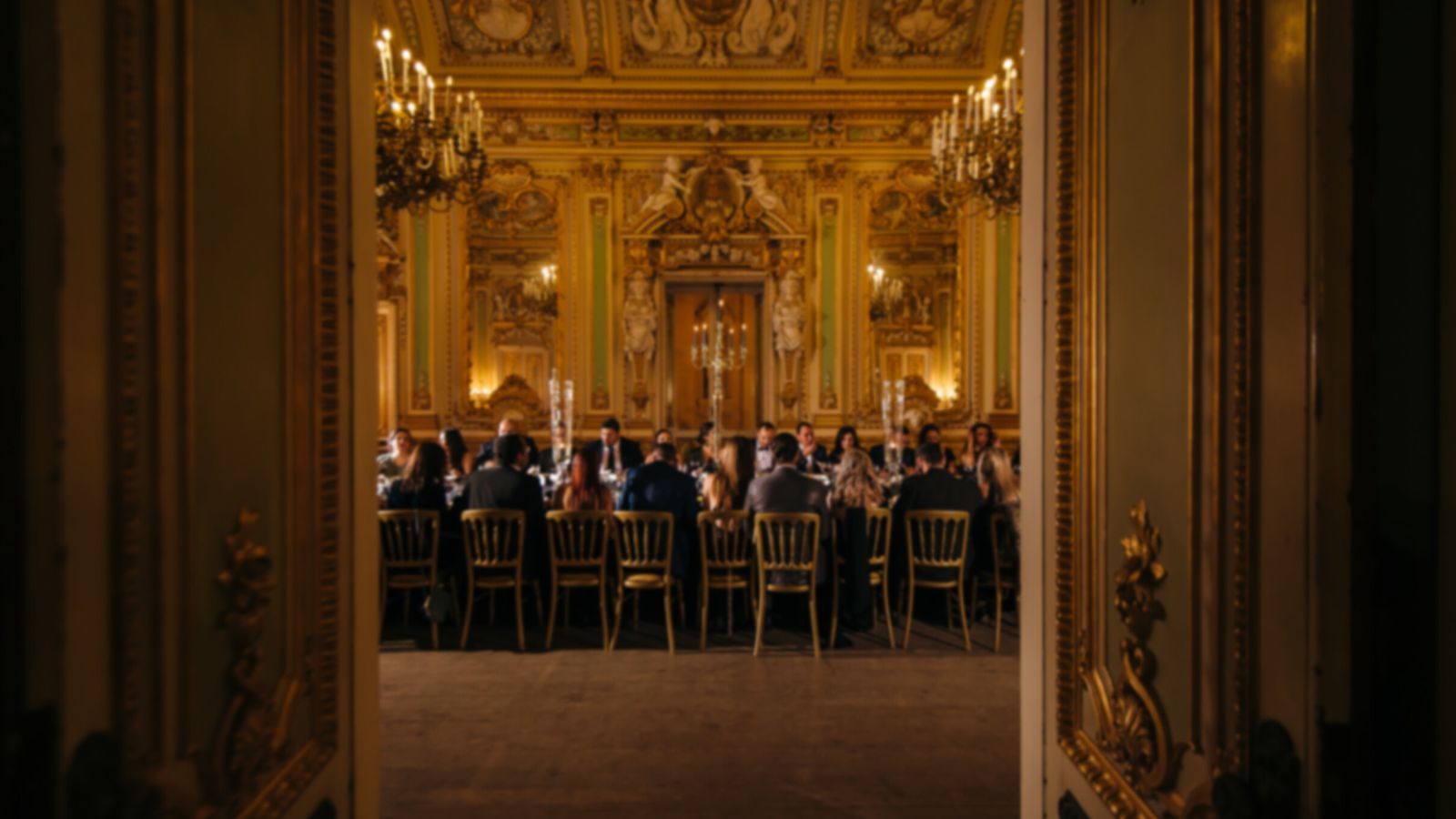 Discover how to embrace the stealth wealth way of living, and why you might want to incorporate some 'quiet luxury' into your life today!
How To Look Expensive In 25 Simple Ways
Do you want to make your day-to-day wardrobe look a little more glamorous? Find out exactly how to look expensive in 25 simple ways!
110+ Luxury Quotes To Inspire You To Live Your Best Life
A carefully curated list of over 110 luxury quotes, designed to inspire you to live your best life – whatever that means to you.
Sarah founded Dukes Avenue in 2018 as a creative outlet while working at a London hedge fund. What initially started as a small blog has become a widely read luxury lifestyle online publication targeted at the modern woman, with content curated to inspire readers to live their best and most fulfilled lives. Sarah has lived in London, Malta, and, most recently, the United Arab Emirates and uses her travels and experiences to inspire much of the content.