This post is all about luxury lingerie brands.
Luxury lingerie…the very words roll sensuously off the tongue, lingering with the promise of intimate moments and the tantalizing mystery of what lies beneath. Despite these connotations, the true necessity for luxury intimates stretches far beyond the pleasures of the boudoir.
Undergarments are a daily necessity that every woman routinely slips on every morning and only takes off before taking a refreshing shower or indulgently soaking in the bath.
Naturally, when it comes to purchasing underwear, there are a variety of brands to choose from, including high street brands like H&M and sustainability-focused brands like LOVE Stories and Organic Basics to expensive luxury lingerie brands that serve as an extra special treat to last for years to come – and this is what we're looking at today.
The team at Dukes Avenue has scoured the internet to bring you the very best lingerie brands from around the globe – a list of exquisite lingerie brands offering a wide range of sizes and designs to suit all tastes. Settle in with a glass of your favorite wine and dive right in for detailed descriptions and some of our top picks for each of these high-end luxury brands!
Table of Contents
This article contains affiliate links
---
The 15 Best Luxury Lingerie Brands
French for "provocative agent," this British brand remains true to its name with its visionary, sexually empowered approach and ever-alluring styles of sexy lingerie.
Since its launch in 1994, Agent Provocateur's fame has spread beyond the borders of its UK lineage and, through innovative designs and high-quality items, has wiled its way into many a woman's lingerie drawer.
Think colorful lingerie with cute little satin bows and provocative suspenders. Agent Provocateur offers intimate items for every occasion, and most importantly, each piece always champions fearless femininity with bold colors and delicate lace.
Pleasurements is a highly exclusive luxury lingerie Amsterdam-based brand specializing in erotic couture for women.
As founder Rebecca van der Wurff explained, "A woman is at her most beautiful when she's confident, and I want to offer a seductive collection that amplifies this feeling. I want to make women shine with confidence and let women enjoy and cherish that feeling". This is why each item may easily be worn both in the boudoir or suitably shown off when styled with the right outerwear.
Pleasurements's collections have truly taken the art of seduction to the next level, decking women with the confidence to unleash their inner goddess, both in and outside the bedroom with their seductive collections.
The much-loved Fleur of England is a Bristol-based high-end lingerie and swimwear brand that was founded by Fleur Turner in 2000 with the hopes of inspiring 'A more confident and conscious world with femininity and sustainability at its heart.'
This ethos is truly reflected in the brand's signature lingerie styles, with each piece invoking feelings of romance and femininity, as well as strength, empowerment, and elegance.
Known for their sublime quality and innovative design, each item is carefully designed by the brand's founder before being diligently hand sketched and hand sewn in Portugal.
Fleur of England has been awarded many awards, most recently 'Lingerie Retailer of the Year' in 2021, in recognition of its careful attention to detail and beautifully fitting luxury items. Sustainability has remained a top priority for this brand, as has style and high-quality items!
Founded in 2005 by Emily Bendell, this UK luxury lingerie brand uses atypical fabrics and trims to create impressive, unique silhouettes and modern designs.
The brand draws inspiration from the contemporary woman's lifestyle and the most recent fashion trends, resulting in four lingerie collections each year – apart from various mid-season pieces – all with the ability to spice up any woman's lingerie drawer.
Female empowerment is central to this brand's overall vision, as seen by their seductive yet distinctly modern items that inspire confidence with every stitch. Best of all, while Bluebella is genuinely a luxury lingerie brand in terms of quality, most pieces are available at incredibly affordable prices.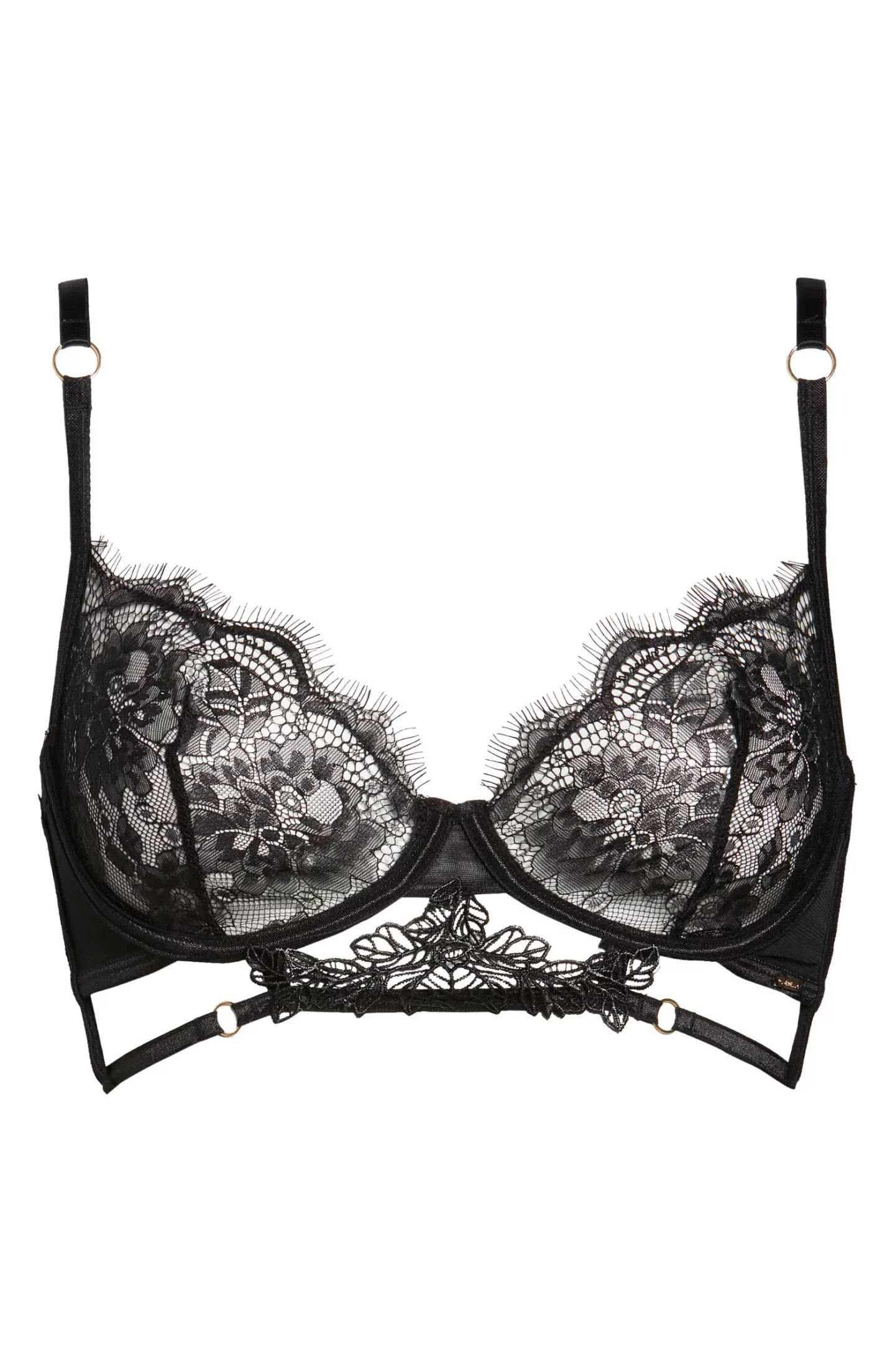 This Italian luxury brand remains one of the best-known within the luxury fashion market and could quite possibly be the epitome of luxury lingerie brands.
With a rich history dating back to 1954, its success has rested on its ability to adapt to the current styles and consistently produce high-quality, handcrafted items. Nevertheless, artisanal skills and signature techniques have been preserved to endow all items with a superior, high-quality finish.
Needless to say, their selection of lingerie speaks for itself. With items meant to be cherished and frequently used instead of tucked away for a special occasion, La Perla encourages women to view their items as an "everyday indulgence" that one "slips on each morning to face the day and relies on to elevate the ordinary."
Founded by corset maker Simone Pérèle in 1948, this eponymous brand is recognized as one of the leading French luxury lingerie brands on the market.
Over the years, many have sung this brand's praises, and many women have (understandably!) been unable to resist how Simone Pérèle perfectly balances comfort, haute couture quality, and seductive look.
The best-quality fabrics and avant-garde techniques come together to create some of the most luxurious intimates on the market. The brand is also proud of its artisanal production, working directly with Calais lace workers to craft the distinctive scalloped trim that can be seen across all of their signature pieces.
Offering a range of items in various styles, size options, and materials, this brand is a luxurious haven that knows just what the female body needs!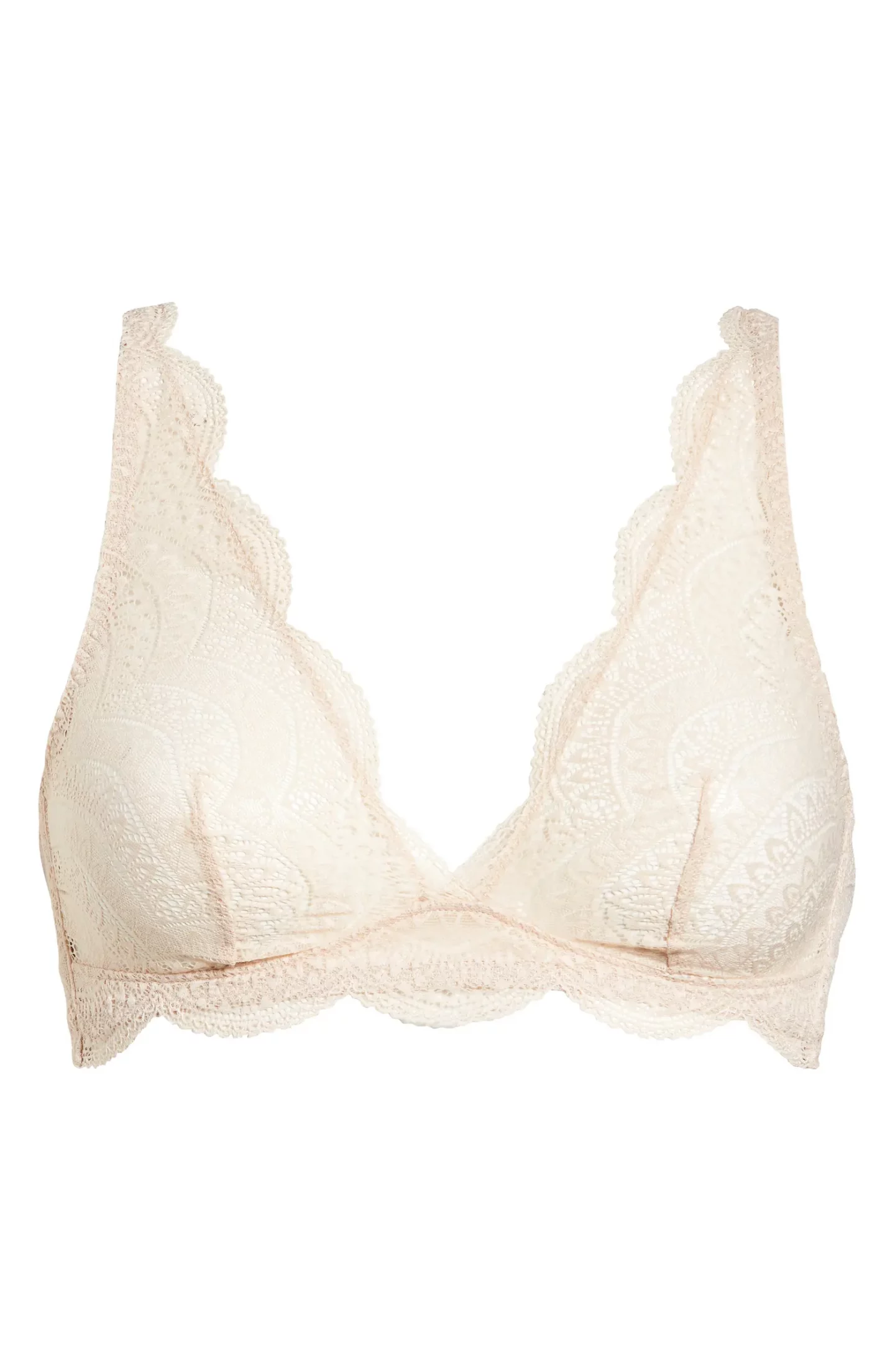 Walking the line between ready-to-wear items and intimate wear, much of ID. Sarrieri's collections are too beautiful not to be flaunted.
Each of their exquisite pieces is carefully crafted using the finest materials and incorporates ultra-luxurious finishes such as Chantilly lace and sparkling Swarovski crystals.
The unique designs can easily add a touch of that 'little extra something' when paired with tailored outerwear, reflecting founder Iulia Dobrin's vision of the 'powerful and refined' woman.
In pushing the boundaries and challenging the way lingerie should be worn, this luxury brand celebrates the art of getting dressed and puts the wearer at the center of its vision with stunning results.
Carine Gilson is a celebration of silk and lace. Launched by the brand's namesake at the tender age of 22, this luxury lingerie brand may always be relied upon to produce some of the most exquisite lingerie pieces in the luxury lingerie scene.
Founded after completing her studies at the Royal Academy of Fine Arts in Antwerp, Carine Gilson draws on inspiration from traditional Japanese aesthetics and old Hollywood classics to create her own works of art in exquisite undergarments. This is evident in the designs of classic luxury dressing gowns with a nod to Japanese kimono-style robes and in the finest application of lace incrustation.
Each item is carefully handcrafted in Brussels using extravagant materials such as Lyon silk and Chantilly lace. The seamless flow from silk to lace produces an endlessly romantic array of items that have earned this brand worldwide recognition for the past two decades.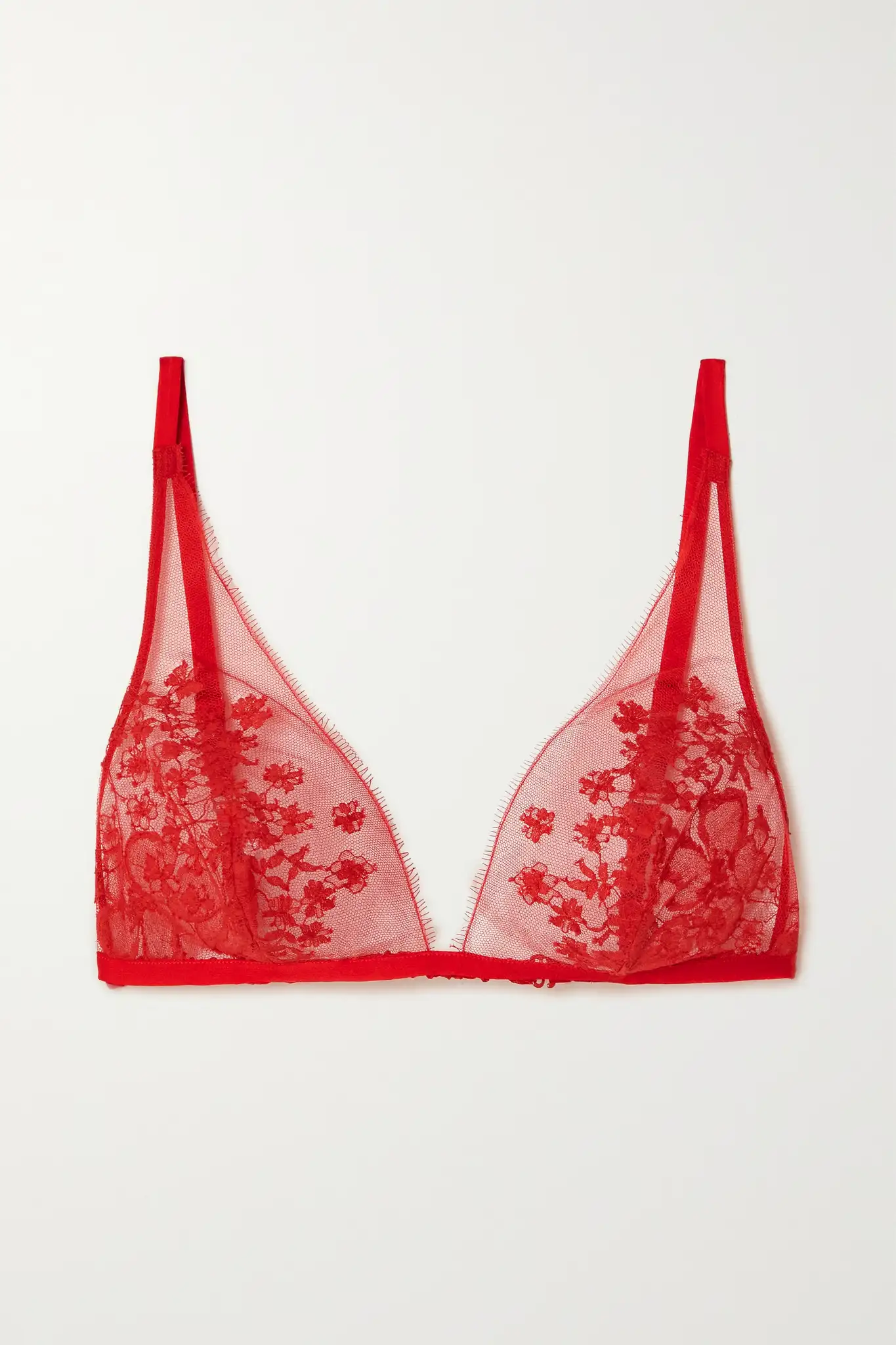 For the more adventurous wearers of lingerie, Kiki de Montparnasse is a New-York based luxury lingerie brand that explores the concept of lingerie as both intimate underwear and outwear. Their items help every woman feel comfortable in their own skin.
Whether discreetly hidden underneath one's clothing or offering a cheeky peek beneath one's shirt, a Kiki de Montparnasse luxury lingerie item helps women easily transition from daywear to nightwear.
Coquettish yet tasteful, Kiki de Montparnasse truly embodies its muse and namesake, Alice Prin, more famously known as the Queen of Montparnasse or Kiki de Montparnasse. Prin was a Parisian model and actress and a symbol of the liberated culture of Paris during the so-called 'crazy years,' or Années folles in French).
This brand's sophisticated, Parisian-inspired collections are designed to be worn daily. Thus, comfort remains key to their success. Yet, for Kiki de Montparnasse, comfort does not need to compromise personal style.
Both the brand and its muse embody unapologetic self-confidence, and each design is crafted to accentuate the female body through the finest beautiful fabrics and à la mode designs.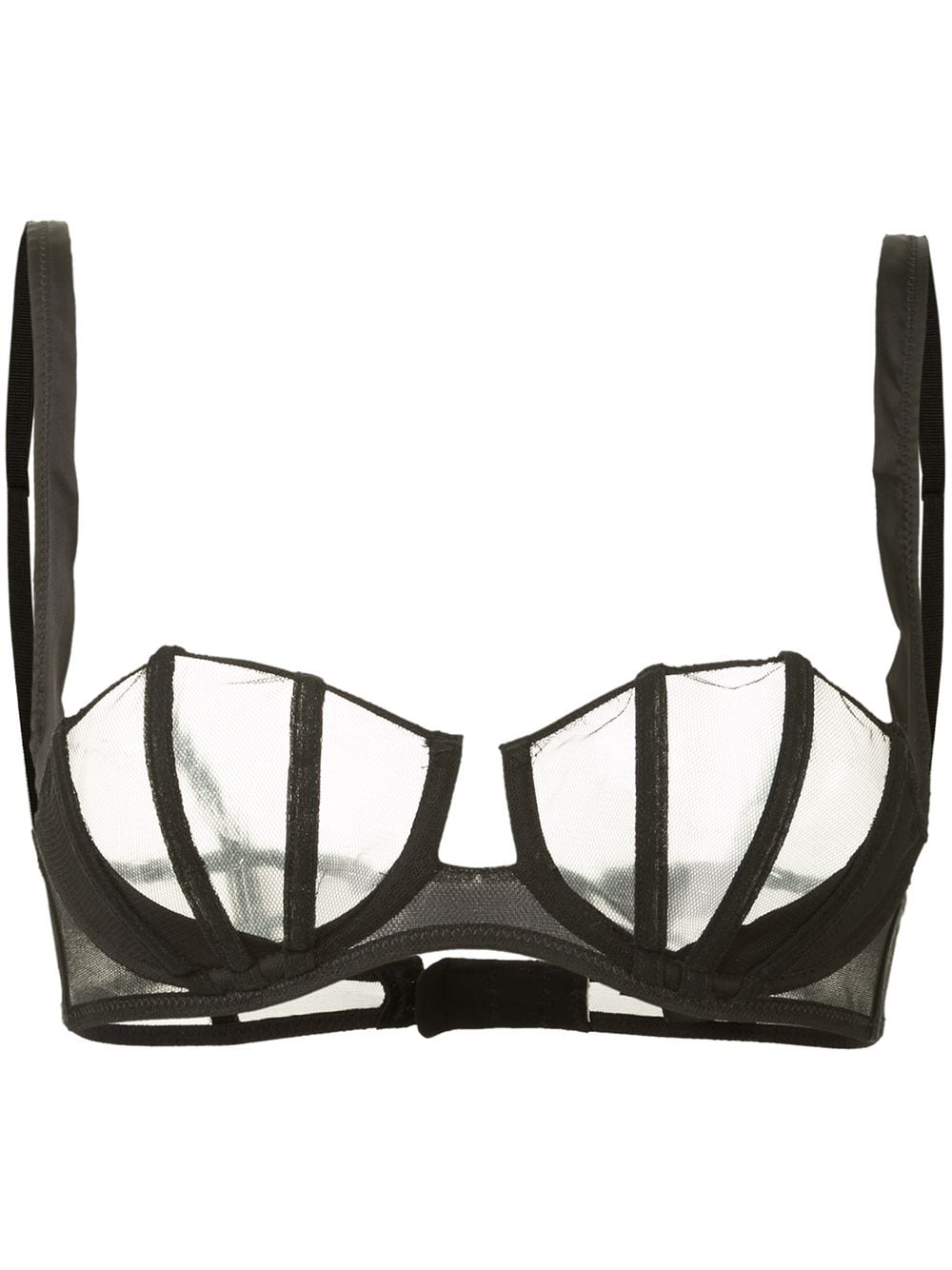 Fleur du Mal is an edgy, New York-based brand with stylish collections to match!
Founded in 2012 by Jennifer Zuccarini, this luxury lingerie brand's name was inspired by Charles Baudelaire's collection of poems by the same title. This choice perfectly reflects this brand's unique duality of spirit: sophistication and unadulterated cheek.
Unsurprisingly, its best pieces have been featured on Playboy, while a collaboration with niche perfume brand Killian resulted in the creation of scented lingerie, which smells as divine as it looks.
Aside from being creators of gorgeous lingerie pieces for every occasion, Fleur du Mal also offers fans a range of swimwear and clothing equally as delectable as their intimates.
Although Eres originally launched as a swimwear brand, since being bought by Chanel in 1996, the company has broadened its horizons and ventured into the lingerie market with stellar results.
Eres's lingerie collection is just as lush and alluring as any of its swimwear, and in fact, purchasing one of their embroidered tulle bras and matching tulle briefs would make the perfect addition to anyone's lingerie collection.
Featuring lightweight and breathable material rendered in classy, supportive designs, their items are always flattering while always offering wearers optimal comfort. It's fair to say that Eres's intimate wear is perfect for everyday use and special occasions alike!
Founded in Notting Hill in the 1990s and counting ex-Agent Provocateur veteran Leila Habibi as COO, Myla London has built a loyal fan base over the years through their sheer talent and craftsmanship.
Myla designs for the everyday woman, choosing to do away with the idea that lingerie has to be either functional, sporty or solely for intimate moments and instead choose to believe that lingerie can be all of these things at the same time. The result? Beautiful creations that are delightfully soft, delicately feminine, intricately detailed, and ultimately – effortless.
This British luxury brand offers a wide selection of designs made from the finest materials, ranging from soft cup bras to their popular 'Wells Street Dress': a dress that transcends the fine line between lingerie and outerwear to shape and support the female form.
Throughout its success, Myla continues to pay homage to its country of origin, with each collection being patriotically named after an area or street from the iconic city of London. Of course, while not lingerie, we have a special soft spot for the Myla Dukes Avenue Long Gown.
"Toying with themes of seduction and bondage," Bordelle takes strappy designs, lacy apparel, and patterned mesh to the next level.
All of their collections use luxurious material to carefully curate provocative lingerie that perfectly celebrates female sexuality. Supportive yet kinky, Bordelle items invite images of the erotic.
It's also worth noting that all of this decadent underwear is ethically produced, and this London-based lingerie company holds sustainability close to its heart.
Being a niche brand, they make sure to stock in small batches to avoid wasting material and always package their products in 100% recyclable material. For sustainable and kinky lingerie, Bordelle is certainly a no-brainer.
This New York brand's ultimate goal is to enhance the female body's natural beauty.
In using the most advanced techniques and high-quality material, Deborah Marquit's luxury pieces manage to contour and hug every curvature of the female body, acting like a flattering second skin. On the other hand, the bold choice of colors and fabrics – including leather and denim – bridge the gap between intimate and fashionable outerwear in a unique way.
The brand is no stranger to uniqueness and individuality. Founded in 1984, Deborah Marquit was the first to design undergarments in fluorescent, bright colors as a nod to feminism and challenge the status quo, especially during a time when lingerie was mostly utilitarian and concealed beneath clothing.
This introduction of neon underwear was the first to explore the idea of wearing underwear as outerwear and rightly put Deborah Marquit firmly on the map as a designer to be reckoned with who's not afraid to push the envelope.
Fast forward 30 years, and the brand continues to offer a range of collections that can suit every taste and occasion and remains a popular choice with many a celebrity, including Rihanna, Gwen Stefani, Madonna, and Nicole Kidman.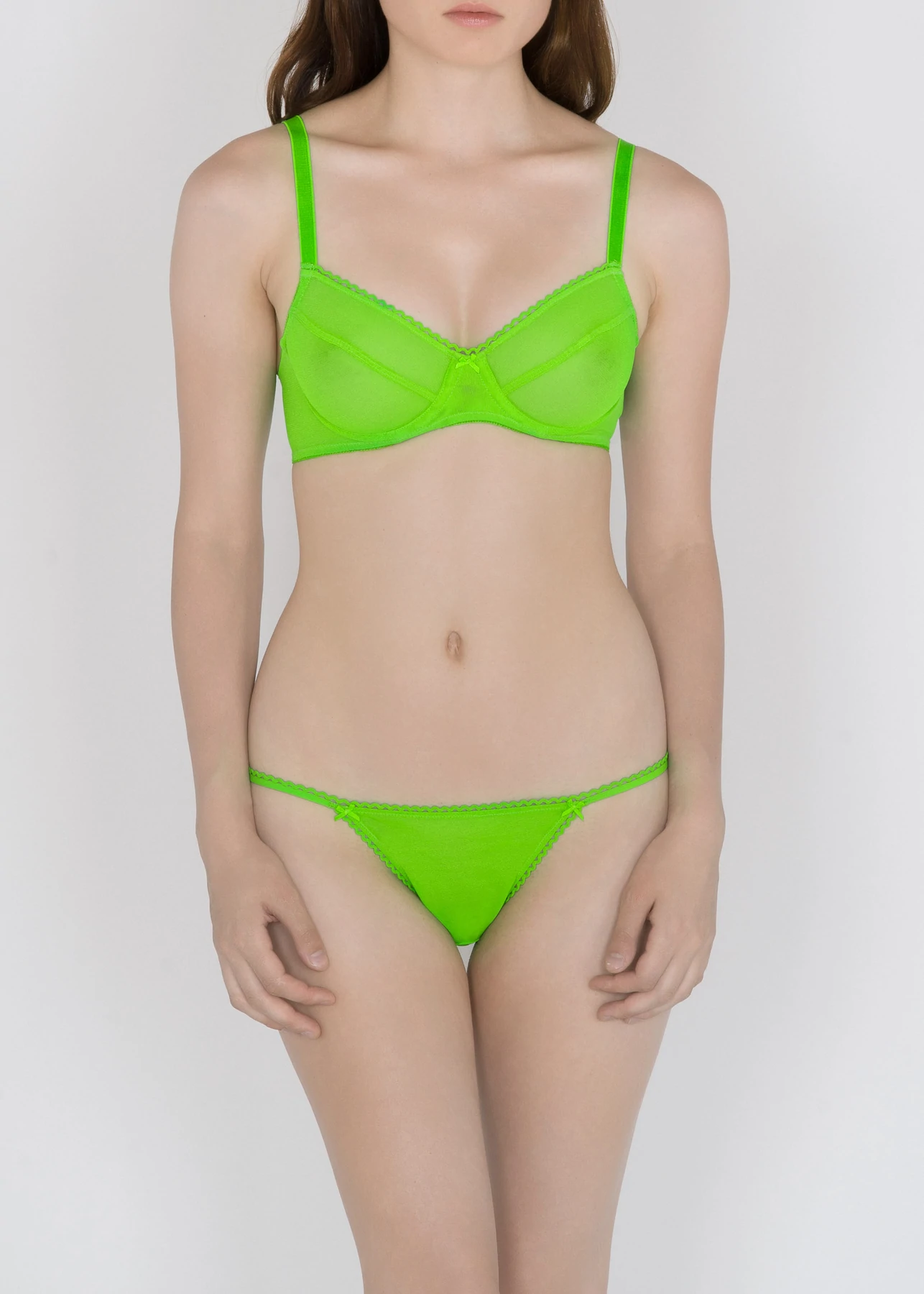 A relative newcomer to the scene, Dora Larsen was founded in 2016 by ex-lingerie and fashion buyer Georgia Larsen. The name affectionately comes from Georgia's childhood dog, and to us at Dukes Avenue, that makes it all the more endearing.
As a brand, Dora Larsen is a master at combining beautiful color combinations with unique and innovative shapes for her lingerie designs, bringing something new to the market. Despite that innovation and creativity, Dora Larsen's pieces are designed for everyday wear to empower and elevate women for the day ahead.
Based in east London, environmentally conscious shoppers can rest assured that each Dora Larsen piece is produced responsibly, aiming to create durable items with the perfect fit for everybody, regardless of body type.
Sustainable production is hugely important to them, so they only create two collections a year across lingerie and sleepwear, and always in limited quantities.
---

LAST UPDATED ON:
10/10/2023
---
Don't forget to pin this article if you found it helpful, and follow Dukes Avenue on Pinterest for more!
Christine is a woman with an eclectic range of artistic tastes. As a professional soprano with a Bachelor's Degree in Music, she carries over 15 years of experience in the classical music scene, both locally and abroad. Her passion for music is equalled by her love for literature and, more recently, Christine graduated for a second time with a BA in English.
Sarah is a syndicated freelance writer and editor of Dukes Avenue. She founded Dukes Avenue in 2018 as a creative outlet while working at a London hedge fund. What initially started as a small blog has become a widely read luxury lifestyle online publication targeted at the modern woman, with content curated to inspire readers to live their best and most fulfilled lives. Sarah has lived in London, Malta, and, most recently, the United Arab Emirates and uses her travels and experiences to inspire much of the content.