Article Cover Photo: ©Floral Deco via canva.com
This post is all about the best luxury gifts for beach lovers.
Beach lovers, thalassophiles, beach bums, sea lovers, sun worshippers – there are many words to describe someone that has their own little love affair with the beach and with being by the sea.
And what's not to love! Feeling the warmth of the sun on your skin, hearing the sound of the waves crashing on the shore, the scent of salt water and sunscreen – all things that make the perfect day out!
If you happen to be close with a friend or family member that's a lover of the beach, then chances are, you may find yourself looking for perfect beach themed gifts that you know will make their day.
Fortunately, there are just as many beautiful gifts for beach lovers as there are words to describe them, and we've put together some of our favorites! Featuring everything from practical beach gifts to fun beach gifts, this article has you covered with a broad selection of gifts beach lovers will adore!
This article contains affiliate links.
---
20 Gifts For Beach Lovers
Luxury Beach Gifts for Her
Let's kick off with some luxury beach gifts that women will adore, all focused around making them feel as stylish on the sand as they do in the street.
What you won't see listed here however are bikinis and swimsuits. Both are pretty personal when it comes to sizing and the correct fit, and, ideally, should be tried on before purchasing. Same applies for sunglasses! Save yourself the trouble and consider gifting one of the fabulous beach lover gifts we've sourced below instead!
Beach Sunhat
Aside from them being incredibly stylish, a wide-brimmed sunhat is essential for protecting your hair, eyes and skin from the sun and its harmful UV rays.
We absolutely adore Eugenia Kim sunhats, both for the great quality and timeless style! Admittedly, they are a little pricey, but they are the kind of hats which will last for years if well-looked after.
Alternatively, there are some equally great wide-brimmed hats available on Etsy, some of which can even be personalized with custom text.

Beach-Inspired Jewelry
Jewelry pieces makes such great gifts for beach lovers as they can be enjoyed both by the sea and in the city, depending on what kind of item it is.
Of course, if purchasing an uber high-end piece, make sure to tell the recipient not to wear it by the sea for risk of damaging it, and if purchasing a gift to be worn at the beach, you might also want to also avoid anything that could be dangerous, such as glass or pins.
If you think jewelry is the perfect beach gift for your loved one, why not opt for a selection of lower-priced yet still high quality items that can be worn both on and off the sand, but that are inspired by shells on the beach and the ocean itself. Think shell necklaces and chokers that were all the rage a couple of years ago, and wave necklaces to represent the ocean waves.
Here are some of our favorites.

Editor's Note: if buying jewelry to wear at the beach, 18K white and yellow gold or platinum is best as it won't be tarnished. Sand can be quite abrasive and could scratch items that are gold-plated – if not careful. Also, avoid purchasing rose gold for the beach. Rose gold contains high levels of copper and the sea salt might cause it to decompose.
Photos: ©Floral Deco via canva.com
Stylish Beach Bags
Whether heading off on a beach picnic or a beach vacation, a handy yet elegant beach bag is a must – and that makes it the perfect beach gift idea!
It's fair to say that most people would prefer to invest in bags that can be worn on a daily basis, such as to the office or for after work drinks. This is what makes a stylish beach bag such a great gift idea for a beach lover! It's something that they would love and appreciate, yet perhaps not something they would spend too much time thinking about if buying their own.
The ideal beach bag needs to be large enough to fit all your personal effects, yet not too big that it becomes cumbersome to carry. Here are some highly recommended beach bags that will last for years if cared for properly!

A Selection of Sarongs
Whilst it may be a little tricky to give a bikini or bathing suit as a gift due to sizing and personal preferences, a sarong is much more straightforward.
If you know the types of swimsuits that the person you are gifting already owns, then it's easy to gift one (or several) sarongs to add to their existing swimwear collection. The more neutral and classic the colours and patterns, the more they will match with anything.

Editor's Note: if you haven't seen it yet, you might want to check out our article all about the Best Luxury Resort Wear brands on the market today. It could provide the 'beach lovers gift' inspiration that you've been searching for!
A Sun Care Hamper
A sun care hamper is one of our favorite beach gifts to really show someone you care.
We all know how important it is to protect our skin from the sun and its harmful UV rays, especially for anyone who spends a lot of time at the beach. And so, if your loved one spends a lot of time in the sun, what better gift to give than a cute little personalized hamper full of sun care products for the face, body and hair.
When purchasing sun care, ensure that it is free from harmful chemicals like oxybenzone, to avoid any harm to coral and marine life.

Beach-Inspired Perfume
Wearing an expensive fragrance to the beach may feel like a little bit of a waste, but that's not to stop anyone wearing a beach-inspired fragrance elsewhere to remind them of the sea!
Fortunately, there are plenty of scents and body sprays inspired by the beach that will make the wearer feel like they are on vacation, and here are our favorites!

Gifts for the Beach | More Beach Gift Ideas
This section is all about the little things that everybody could use whilst at the beach. You may even want to group together some of the smaller items and place them all in a nice little hamper – kind of like the perfect custom-made package of carefully curated and personalized beach goodies!
Beach Towels
Everyone needs a towel at the beach, but how often do you invest in a really great quality one for yourself? This is what makes it the perfect beach gift idea – particularly if they are made of fluffy cotton and come in a cute design.

Fun Floats
Floats are often thought of as cheap flotation devices that you can pick up at gift stores or tourist shops… but not in the 21st century!
The launch of companies like Funboy – creators of 'the world's finest luxury pool floats' and used by the likes of Kylie Jenner and Rihanna – has changed that. Funboy have given beach lovers a different kind of float, floats that are quirky, fun and definitely Instagram-worthy!

A Selection of Beach Games
Because who doesn't love a fun activity if hanging out at the beach with a group of friends! Games can bring out that inner fun-loving child and are great for adding to that beach lovers' hamper that you may now be inspired to put together.

Towel Anchor Clips / Sunbed Beach Pegs
Have you ever sat on a sandy beach on a windy day? If you have, you'll know that it can get a little uncomfortable. Never mind the sand blowing all over the place, if your towel blows away just after you come out of the sea, you have bigger problems.
Save your loved ones the trouble, and gift them some cute towel anchor clips – a genius invention that they'll love you for purchasing!
Photos: ©Floral Deco via canva.com
Waterproof Phone Case
Because the last thing anyone wants is to get their cell phone wet or damaged whilst enjoying their time by the sea! There are plenty available on Amazon, many of which are not only water resistant, but dustproof and shock proof!
Beach Glassware
We all know that glass at the beach is not a good idea, and disposable plastic isn't great either! And of course, you can't sit in the sun all day without having a beverage of some kind – whether that's a fruity summer cocktail or just good old-fashioned water for that much needed hydration.
Super alternatives are stainless steel or acrylic goblets with lids. Pick up a set of 4 as a useful gift for beach lovers and outdoor lovers alike.

Waterproof Speaker
If you're regularly hanging out with friends at the beach, you're gonna need a waterproof speaker to set the mood right!
We love the JBL Boombox – a powerful yet portable Bluetooth speaker that can play music for up to 24 hours. A quintessential gift not just for beach lovers, but for any lover of music on the go!
Gifts for Beach Houses
Sometimes, the perfect gift for a loved one could mean something for the home, and whether that's for a beach house or for a beach-inspired living room, here are some cool beach gifts that we think they would love.
Beach-Inspired Table Wear
There are so many options for beach-inspired table wear gifts, from aqua-colored crockery to coastal-inspired dinner ware and nautical candle holders.
The choices are endless, but we've selected some of our favorites!

Beach-Scented Candles
If you can't be at the beach, you could make your home smell as fresh as the ocean air through beach-scented candles. Luckily, there are plenty to choose from at a variety of price points!

Beach-Inspired Coffee Table Book
Sometimes it's just nice to have a large hard-covered book displayed on a table in an area you use frequently or entertain guests in.
Not only is it there to be flicked through when you have time to spare but it also serves as inspiration for future home décor ideas, holiday destinations or color palettes!
Here are some beautiful beach-inspired coffee table books that are ideal as gifts. And whilst we're on the topic of books, check out our article on the best books to take to the beach this summer – you're going to want to add these to your reading list!

Wall Décor
This one is extra special, particularly if you commission an artist to paint a seascape of a location that is memorable or meaningful to the person you are gifting it too.
Reach out to local artists and enquire whether they can produce any beach-themed wall art to match your loved one's existing beach décor, and that is in line with your vision and budget.
Unique Beach Gifts
Last but not least, here are a couple of unique gifts that you might want to consider if you're still stuck for gift ideas!
Beach Subscription Box
Just like you can get subscription boxes for beauty products and food, you can indeed find subscription boxes that are inspired by the beach!
Here are some of our favorite brands that can send your loved one a beach-related gift box on a regular basis:
Private Lessons for Favourite Water Sport
The perfect gift idea for beach lovers that live by the sea, especially if it's something they won't buy for themselves.
If your loved one enjoys a particular water sport whilst hanging out at the beach, consider gifting them a few hours with an instructor to hone their skills, or if not to learn, just to enjoy the experience! Think jet skis, surfing, windsurfing, wake boarding, kayaking… there are so many options to choose from!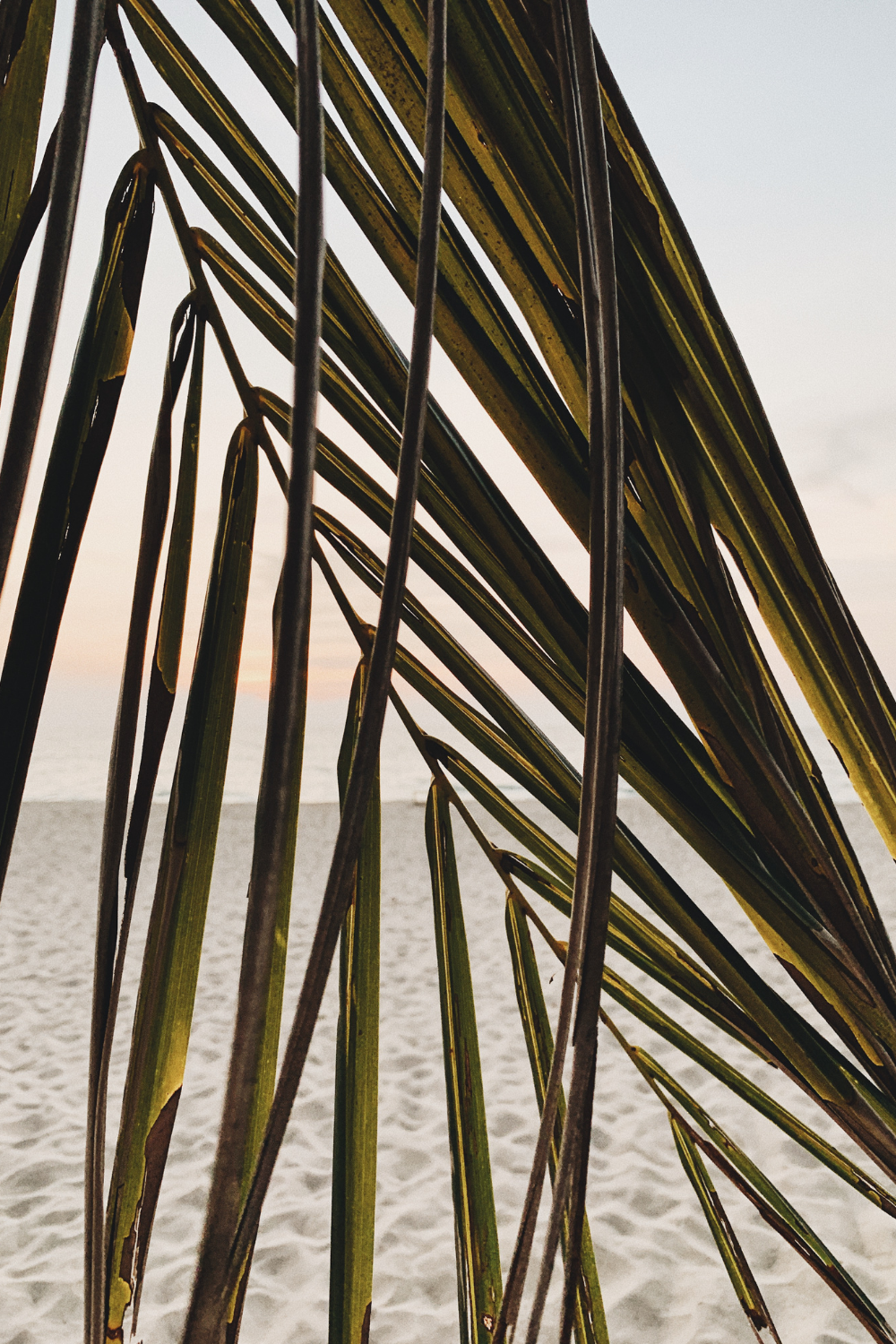 ---
If you liked our guide to Gifts for Beach Lovers, be sure to check out our guides on:
---
---
Don't forget to pin this article if you found these ideas helpful, and follow Dukes Avenue on Pinterest for more!
Sarah founded Dukes Avenue in 2018 as a creative outlet while working at a London hedge fund. What initially started as a small blog has become a widely read luxury lifestyle online publication targeted at the modern woman, with content curated to inspire readers to live their best and most fulfilled lives. Sarah has lived in London, Malta, and, most recently, the United Arab Emirates and uses her travels and experiences to inspire much of the content.